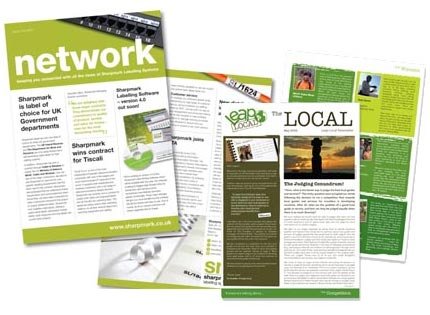 Reaching out to new customers is essential for the survival of the business. Equally important is to keep the regular customers updated about the news, events and happenings of your business. Newsletters are a great way to reach out to your old and potential clients. Launching a new product line, a new business or entering a new industry, let you be the one to tell to your customers with a newsletter. Newsletters give your organization a professional touch. It is an effective way of being in touch with your customers. Newsletters can also fetch you brand new customers and make you business rise to new heights. They help you to be in regular contact with your customers and take the news of your business to them. Why to wait? Let us know your choice and desired artwork and leave the rest to us.
A newsletter is a regularly distributed publication generally about one main topic that is of interest to its subscribers. A brief publication containing news and current events, usually geared toward particular organization or group with common interests.
At MASS PRINTERS you can get your professional & color Newsletter and Journal printing in a cost effective manner with striking visual design making your company distinctive. MASS PRINTERS offers customizable newsletter printing service in several different sizes and folding options. We utilize the latest printing technology to print your color newsletters to promote your business in the best possible manner.
Get in touch
MASS PRINTING & PUBLISHING L.L.C.
TEL.: 04 - 4477871
FAX: 04 - 4477872
P.O.Box: 300533, DUBAI.
E-mail: info@massdubai.com
How can we help you?
Need more information or want to get in touch? Here are some handy shortcuts.