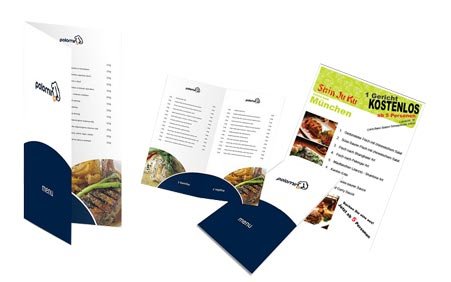 A quality Menu Card will speak volumes about your venue. Our design and printing team can produce classic or contemporary designed menu card to compliment your restaurant or bar and create something with the wow factor!
With our high quality menu printing service, MASS PRINTERS can provide you with a good color & well designed printed menu card that stands out from the rest attracting attention of customers.
We print menus for restaurants, hotels and food courts. We print your menus in a variety of innovative designs, sizes and patterns. We have an in-house team of experts to serve with premium quality menus for your business.
We offer premium quality menu cards in custom sizes. We can fulfill any quantity of menu cards at affordable prices. We utilize the latest printing technology for printing menus at affordable prices.
Get in touch
MASS PRINTING & PUBLISHING L.L.C.
TEL.: 04 - 4477871
FAX: 04 - 4477872
P.O.Box: 300533, DUBAI.
E-mail: info@massdubai.com
How can we help you?
Need more information or want to get in touch? Here are some handy shortcuts.